WHY OPEN TOP CONTAINER EXPENSIVE THAN STANDARD ONE?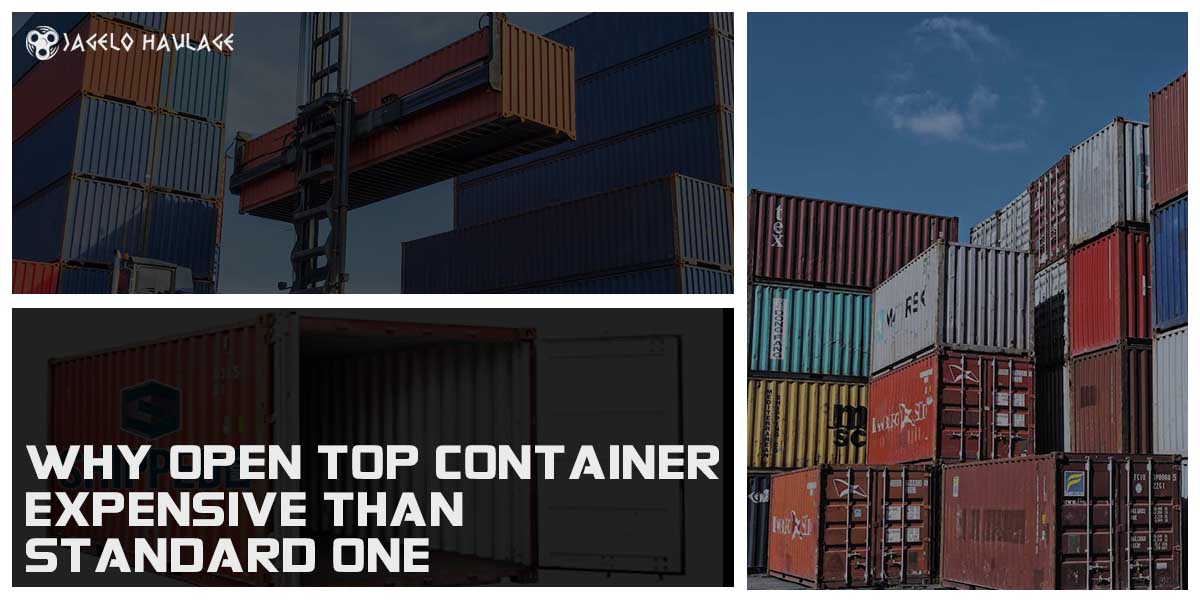 Before diving into the discussion as to why an open top container is on the expensive side than the standard container, let's first differentiate between the two.
There are many container haulage services that provide open top as well as standard container hauling services; however, the latter is considered the most economical, while the former is usually opts when products and goods have different heights. 
WHAT IS AN OPEN TOP CONTAINER?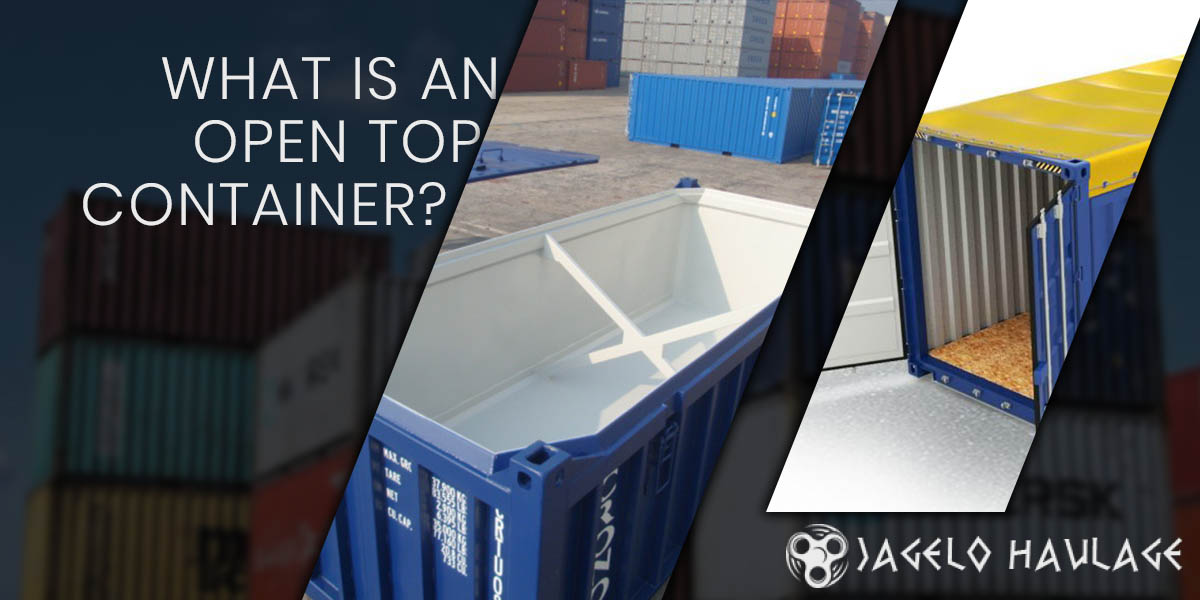 An open top container is considered the most standard container for international shipping, and its characteristics make it unique and distinctive. It features an open top (as the name suggests), and the covering features a tarpaulin rather than a solid roof coverage.
Such a system allows oversized and heightened shipments such as timber to get loaded from the top of the container. Moreover, for added flexibility, open top containers boast end doors like that of a closed container for the purpose of loading and unloading. 
As mentioned, these containers are exclusively designed to perform a specific task; thus, you won't be seeing them around much. One of the main benefits of container haulage services is that they hold more capacity than the standard ones, specifically because of an open roof.
The build of the container is constructed from corrugated steel while the floor features wood. You will find two types of variants at a cargo haulage service – 20ft and 40ft and sometimes a 45ft for the sake of keeping larger dimensions and fulfilling the dynamic requirements of clients. 
WHAT IS A STANDARD CONTAINER?
On the other hand, a standard container is used by cargo haulage service provides for general purposes.
Usually, there are a couple of different variations available, including containers featuring a door at either one or both ends; doors at either one or both ends with them over the complete length on either of the sides or both, and lastly, doors on either one or both ends and sides.
Moreover, you will find a standard container in multiple dimensions and weights, thus, you will have a plethora of options to choose from. In a majority of cases, you will find either a 20ft or 40ft container.
Any standard container with dimensions smaller than that is rare and seldom used. Nowadays, cargo haulage services are adopting the trend of using a 45' inch container. 
HERE IS WHY OPEN TOP CONTAINERS ARE FAIRLY EXPENSIVE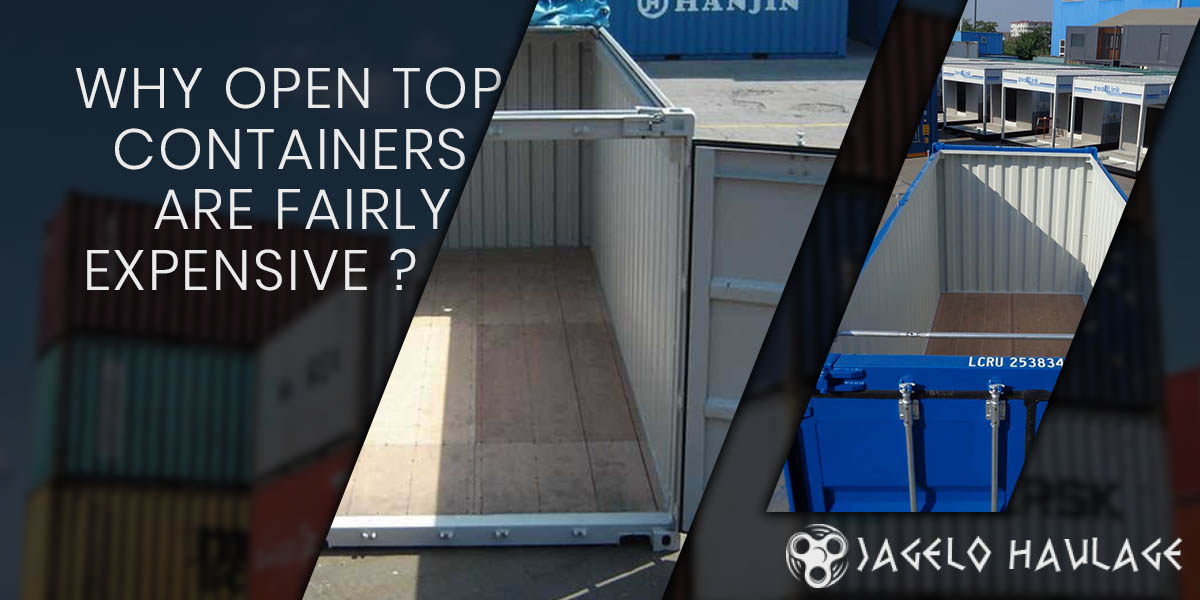 Though the question is partially answered, let's dig down deeper to know why open top containers are expensive. The core reason as to why open top containers are fairly expensive than others is that it is a standard international cargo container made with steel and has wooden floors, unlike any other container.
Moreover, they are on the pricier side because, as mentioned, there are many open top container units available on the market, making it difficult to reassign once they arrive at other trade ports.
The variability of the price tag might be observed when the container's height is under the level of the roof – gauge.
So, if the shipment exceeds the roof level, it becomes expensive. The shipment cost is usually the same as that of a standard one; however, extra value is charged for the container to be open from the top.
Moreover, the price varies as per the destination along with the length of the route and the destination-specific demands. The prices are finalized once the cargo is loaded. 
Another reason is that it can literally carry any type of cargo that weighs around 30 tons which is equivalent to 30,000 kilograms. Can you relate to the numbers? No? Let us tell you in theory what these numbers actually mean.
An open top container can withstand the weight of approximately 4 full-grown elephants or 30 full-grown cows. Ain't such a container deserved to be expensive? 
There are a few container haulage in Felixstowe service providers that operate from the busiest port and keep a range of different containers for cargo hauling.
Such haulage services understand the need that every cargo has different and specific requirements to be met, such as different requirements of size, structures, and load complexity; thus, they provide tailor-fit solutions and make cargo transportation available across different ports in the United Kingdom, including Europe's 8th busiest port – Felixstowe.
Also, a few companies have been seen hopping on the trend of providing larger dimensions in containers, thus, having all options available – 20ft, 40ft, and 45ft available for a range of containers, including standard, open top, and flatbed containers for shipment purposes.