Types Of Containers In Haulage Services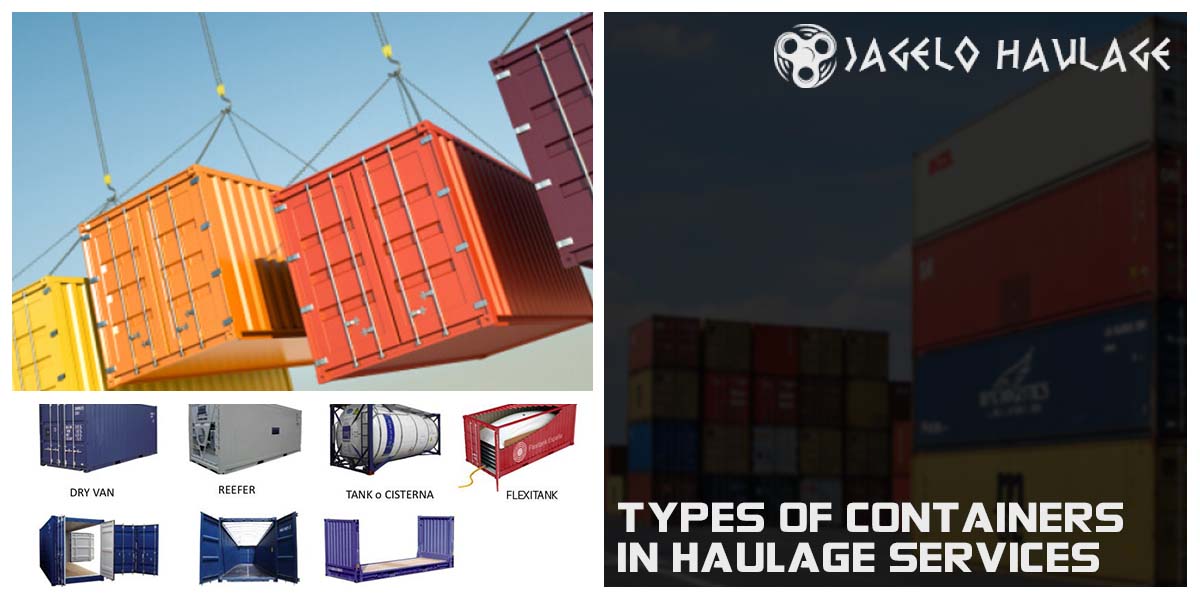 The logistics industry is one of the most essential structures of a state or country. It plays an important role in the state's gross trade and income and the overall economy. The logistics companies and businesses extend and provide their services to many of the other prominent and significant industries and companies within a state. Container haulage in felixstowe is a significant part of the international and local trades and transportation and deliveries.
Owing to its services to many different sorts of businesses and industries, the needs and specifics of the logistics companies and their services and tools are also highly varying and demanding. While running a successful logistics business covers a whole lot of aspects, one of the most important ones is the types, specifics and condition of the containers.
These containers used for the haulage and delivery services need to be faultless, in great condition and in accordance with the requirements of the products that they are tasked with carrying and transporting from one place to another. Different sort of highly ranging in nature and variety products need an appropriate and accomodating vessel to be able to properly move and deliver them.
Don't miss another fantastic article related to haulage services: WHAT ARE CONTAINER HAULAGE SERVICES ALL ABOUT?
Therefore, a decent logistic company takes care to own the proper tools to tend to their customers' requirements. This means keeping various kinds of containers to be able to safely and appropriately load, carry, transport and deliver the goods. A few prominent kinds of haulage containers owned by most logistics companies as per the varying range of products are as follows.
General Purpose Containers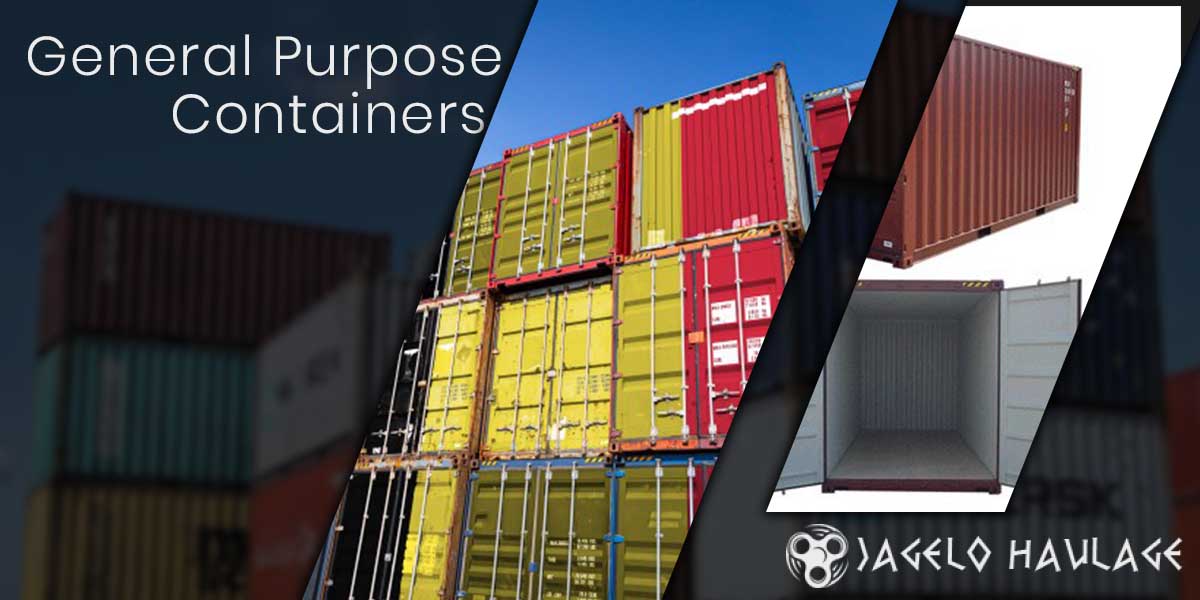 These are the fully enclosed ones protected from outer elements like wind and sunlight with solid rigid walls, roof and flooring. These are also interchangeably called dry containers. They are weather proof so that there's no risk to your products even if the container encounters unfavourable weather conditions like heavy winds and rain and lightning storms. The enclosure is heavily and carefully designed and built to be a safe and hazard proof space to carry your goods to their destination.
General purpose containers are the ones most commonly used for container haulage services offered by logistics companies. These can be utilized to load, carry and deliver a wide range of products. They can even have fitted adjustments like flexitanks or liner bags etc to help make the transport process smoother ad safer. These adjustments help preserve the products and also keep the containers clean and leakage free.
Open Top Containers
Open top containers are usually not made without roofs, but they have convertible ones. These tops can be opened or even removed entirely. These particular containers are beneficial for transporting goods that are vertically longer, higher and heighted. These products can range from high and heavy machinery like cranes and other construction equipment to high slides for children's playgrounds to high full-wall cabinet doors for new homes etc.
These containers also prove to be advantageous with cargo that is difficult or challenging to haul or load through the door. They can then be dropped in through the open top of the container with the help of a lifting machine like a rolling bridge. These can be big, bulky and heavy duty products that are hard to lift and load without the assistance of a machine like a crane or a rolling bridge.
Open top containers have solid, strong corner posts and side rails to help secure the goods and keep them steady through the journey.
Double Door Containers
Double door containers as indicated by the name are the ones that have doors on both of the ends. These are sometimes also referred to as tunnel containers. The beneficial aspect of these is that they are very effective with a faster rate of loading and unloading the products since it can be done through both the doors simultaneously.
Both sets of doors have proper assembled locks and weather proof seals to keep the goods secure and unharmed.
Open Sides Containers
Open sides containers are the ones where not only the doors on the ends open but the sides can open too. These are also an important advantageous option in container haulage services since opening sides provide easier access to loading big sized items that can not make it inside through regular end doors.
Other than that it is a secure, enclosed container much like the general purpose containers.
Flat Rack Containers
These are the ones with sides that can be collapsed and folded so that it ends up making a flat rack. The walls on the ends are stable to the extent that they can properly secure the cargo goods even without the support of the sides. Therefore, these are appropriately advantageous for transporting huge sized goods like heavy-duty machinery, vehicles or construction equipment.
Flat rack containers are also made to handle huge and heavy amounts of weight because they are generally utilized in hauling heavier and larger items.
High Cube Containers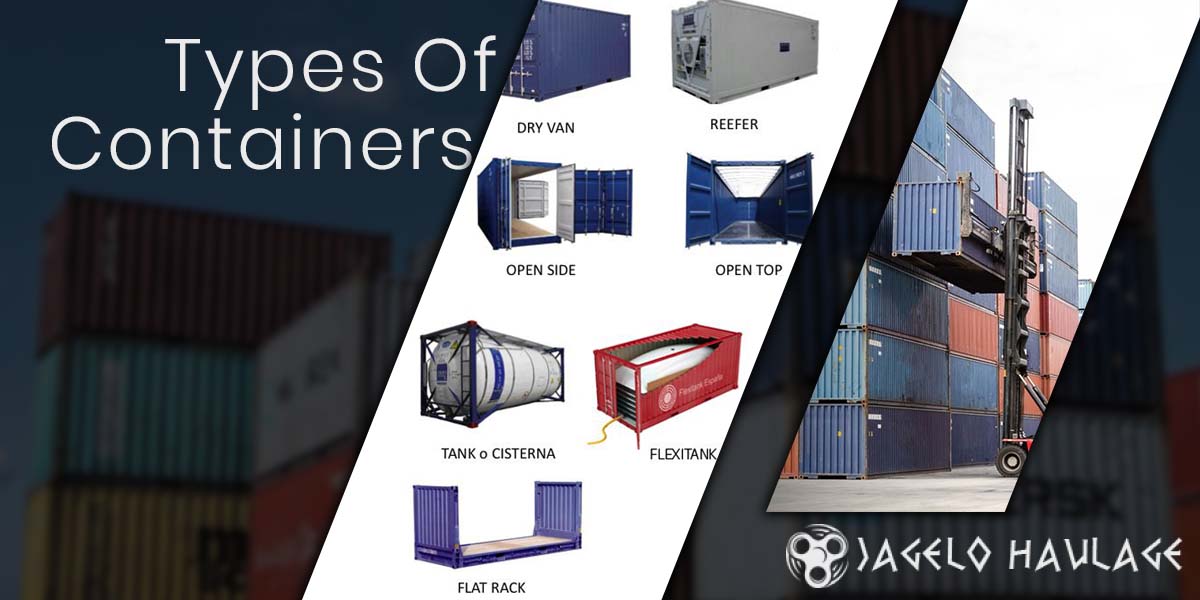 High cube containers are essentially mostly like general purpose containers except that they are built in cube shape and have higher heights. These are advantageous for when big weight and volume oriented cargo needs to be hauled and transported.
These are mostly utilized in haulage and transportation of materials that are large sized and high in heights but can not be hauled in open top containers. High cube containers serve to transport bigger and higher equipment that needs to be hauled and delivered in a secure and weather proof enclosed vessel.
Insulated Containers
Insulated or sometimes also called thermal containers within container haulage services are used in the transportation of substances and materials that require a specific temperature to keep intact and fresh. These containers are built with a flask similar to those used in thermos bottles and have a compressor to regulate temperature. These are used to transport products like meats, dairy, medicines, blood bags or chemicals etc.