WHAT IS A CARGO CONTAINER?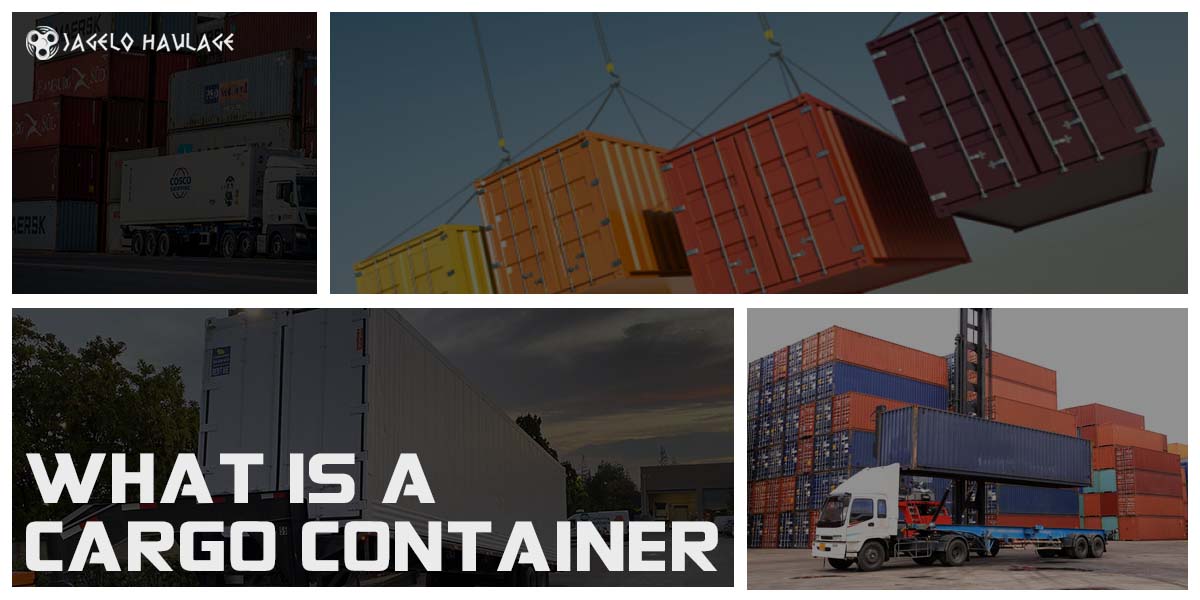 A cargo container, also known as a shipping container, features strength and robustness to withstand the weight of bulky shipments and storage. There are a plethora of options in the sphere of shipping or cargo containers, ranging from large and reusable steel ones to handle intermodal shipments to corrugated boxes.
Containers play a vital role in the shipping industry for trade as well as transport. There are specific containers for each of the tasks performed, with different dimensions, materials, sizes, and structures available to meet the dynamic requirements of cargo shipment. Let's get a brief idea of some of the most common types of cargo containers. 
COMMON TYPES OF CARGO CONTAINERS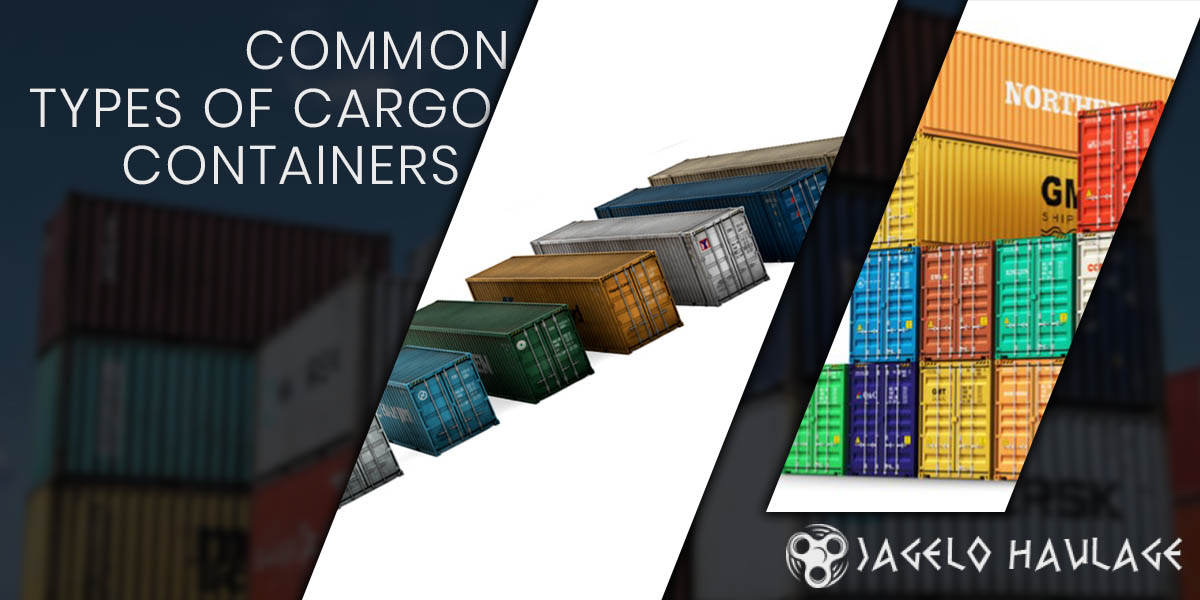 The first common container is a dry storage container. It features different dimensions that are compliant with ISO standards. Usually, dry storage containers are used to ship dry materials, which are generally available in multiple sizes, including 20ft, 40ft and 10ft.
A flat rack container is another type that boasts folding sides to ship a range of different goods. The third most common container features a convertible and detachable open top thus, called an open-top container. It is usually a convenient type for products that have height. 
CARGO HAULING
Cargo or freight haulage is the process of transporting goods or products. Usually, a vessel or vehicle is used to carry goods which are often called as freight. There are many cargo haulage service providers that operate and charge to transport cargo from one location to another. 
HAULAGE CARGO SERVICE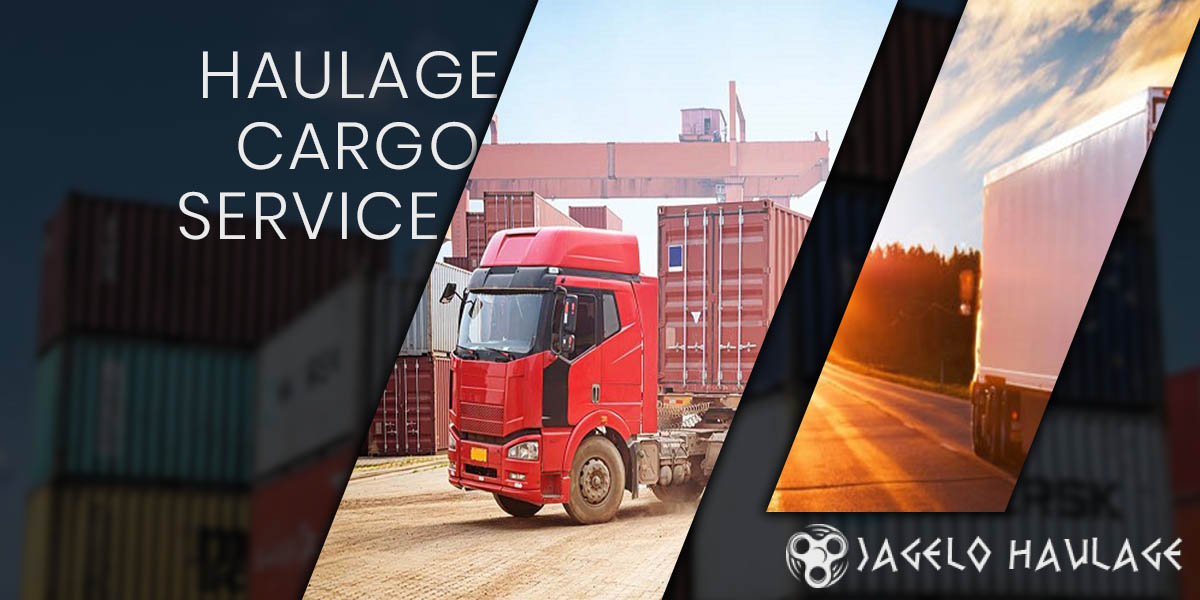 While loading a cargo container, there are several different options to choose from.
The most common and readily available cargo service on the market is known as standard container haulage, which is, by far, the most economical route to for; thus, it is approached by a major chunk of popular and big shippers for the purpose of loading and sending shipment containers off across the globe.
Diving into the details and the procedure about the respective cargo haulage service is provided to clients, a truck reaches the designated location and allotted time, which is then loaded securely.
There is usually a loading time of three hours, while above the respective time limit, additional is charged as haulier's waiting time, and it is usually called 'demurrage.'
There are other choices that the respective vehicles offer, and it is usually approached by typical exporters. The service is known as either a 'trailer drop' or 'trailer swap', and it does what the name suggests – the entire container along with the trailer is available to get dropped at the client's location. 
The other type of container haulage service is sidelifter haulage. In such a haulage service, a sidelifter truck is fitted with 2 lifting cranes, and it is exclusively designed to perform lifting functions and later move loaded cargo containers.
A company providing sidelifter container haulage service arrives at the allocated time and location, and the container is then lifted and moved to the ground to get loaded and put back to the truck.
The wait and load sidelifter container haulage services are usually approached by those customers who want to load large vehicles and cars or those warehouse enterprises who do not own loading bays. There are only a few hauliers operating in the United Kingdom; thus, sidelifters are not popular in the region.
Another option that these services provide is known as swap-over haulage service that just as the name suggests – it transports the cargo-loaded container whilst the next one arrives soon after.
This model actually works for exporters who invest their time as well as costs for trailer rent. Moreover, this system also enables the process to be smooth, convenient and secure for large and bulky items for it is loaded on the ground. 
Located in the United Kingdom, the Port of Felixstowe is categorized as one of the busiest ports for containers in the region. According to various reports, the port is responsible for around 48 per cent of the total UK's container and shipping trade.
Back in 2017, the port was at the 43rd position on the list of the world's busiest container and shipment ports while 8th in entire Europe. There are many container haulage in Felixstowe service provides that manage fleet from the port, providing cargo-hauling service to each part of the United Kingdom.
A few hauliers in the UK provide stuffing and de-stuffing, managing daily departures and arrivals on a daily basis. However, fluctuating fuel costs and freight have forced hauliers to redefine their strategy and operational activities to be efficient and effective.