What Does a Logistics Company Do?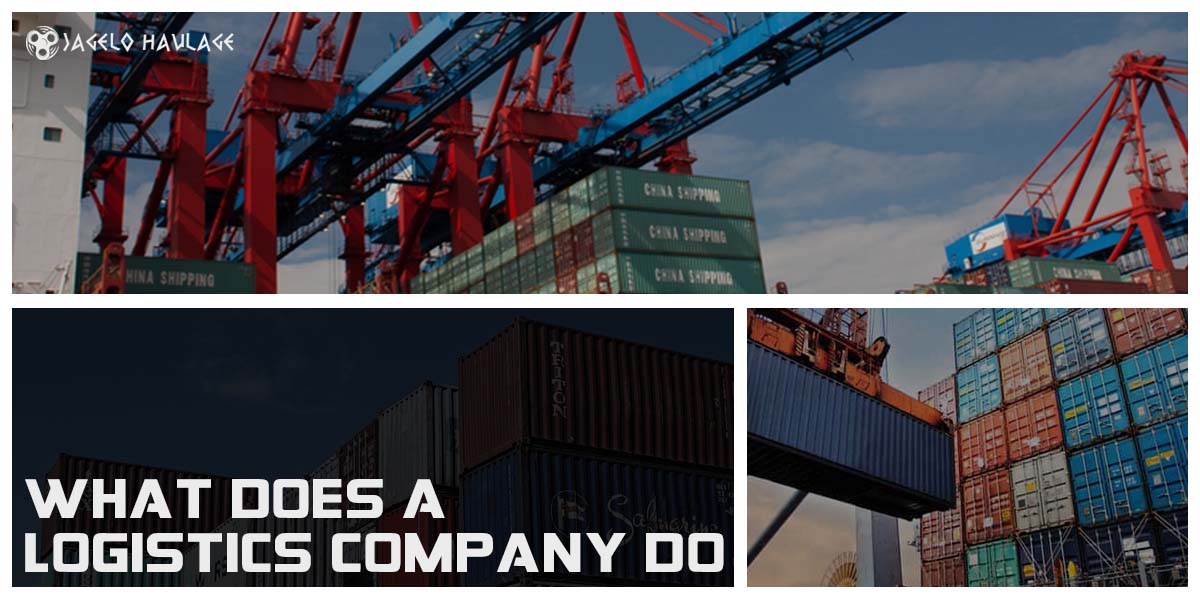 In the supply chain, the role of a logistics company is pivotal. The food you eat, the clothes you wear to the house you live in all depend on the extraordinary performance of a logistics company.
So, what does a logistic company do? A logistics company to an ordinary person is "A company responsible for moving goods from location A to location B." In reality, it is not that simple nor as easy.
Logistics operators are responsible from pick up to drop off and everything in between. Whether that is traversing traffics or harsh weather, everything needs to be taken into account.
A logistic company can be as large as having ships, planes, trucks to last-mile delivery vehicles, or just a horse and a cart in lesser developed areas.
Logistics Company Planning Phase
Whenever you contact a logistics company to move your merchandise, the first stage is the planning phase. In this phase, a logistics company will ask you questions about the product that needs to be moved and what special arrangements need to be made.
For instance, for fresh produce and frozen products, you need refrigerated and frozen trucks. Similarly, for heavier cargo, you need specialized carriers.
The logistics company will coordinate with you during the planning phase and take the steps needed to deliver the load on time.
A logistics company will assign the right driver and truck or carrier that is required to move your merchandise safely, securely, and properly. They will also make sure if one person and one truck are enough to drive the load or additional staffing and trucks will be needed to traverse the route to the destination.
Pickup phase in the logistics industry
Picking up load is a vital phase in the logistics operation. A pickup can be from a warehouse, a shipyard, a farm, or a farming field. In the planning phase, the right transport vehicle will be assigned by the logistics company. For instance, if the pick location is equipped with a forklift or a crane.
If yes, a simple truck will suffice. However, suppose such loading facilities are not available. In that case, the logistics company will either arrange a truck that has a crane built into it or send an additional crane or forklift to load up the truck.
Haulage Service
In the logistics industry, container haulage services could be either the easiest or the most difficult haul. It is deemed easy because all the load is packed inside a closed container that perfectly fits a flatbed truck or a semi. It doesn't matter how heavy or light the contents of a container are because a logistics company usually has trucks that can carry any standard loads.
The biggest hurdle with container haulage in Felixstowe is the tools needed to load and unload a container. If the pickup is at the docks or the port, that's not an issue at all, but unloading points usually aren't equipped with larger and taller forklifts or container cranes. Before hauling a container, you should ask the logistics company if they have everything needed to offer container haulage services from pickup to drop off.
Proper Logistics Routing
It is essential to choose the correct route to move goods from one location to the other. A proper route ensures not only on-time delivery but also safe delivery. Depending on the size of the load or the type of merchandise, the logistics company will coordinate the shortest but the most suitable route for delivery.
If an oversized load is to be moved, the logistics company will need to coordinate with traffic management and the Police department to ensure a clear and obstruction-free route. In case of fragile or perishable goods, a road with the least bumps and congestion will be planned and followed all along.
Delivery
Once properly traversed, delivery is the final step in logistics operation. It is still the responsibility of a logistics company to care for the load until it is lifted and taken off the trucks or delivery vehicles. Delivery is as crucial as pickup, and a logistics company may need to make arrangements for loading off.
Sometimes the pickup location is a proper place with all the facilities to load a truck, but the delivery location is either a construction site, a home, a shop, an office, or (again) a crop field.
Usually, these locations do not have the proper equipment or workforce to offload a truck safely and properly. The logistics company can arrange the equipment or crew necessary to unload the trucks.
Just like we discussed before, container haulage in Felixstowe is easy between places where container loading and offloading facilities are available, but in the middle of nowhere or a place where cranes and forklifts aren't available, you should prefer working with a logistics company that has this equipment readily available at their disposal.
Summary
To answer your question, What Does a Logistics Company Do, in just a few words: it plans, picks up, drives, and delivers the cargo you as a buyer or seller wish to move. It can be anything, but it must be a legal entity. A logistics company may check if it is allowed to move particular merchandise and if special permits are needed to carry it.
As a shipper, you must make sure to discuss your needs and special arrangements needed upfront to avoid any hidden costs or damage to the merchandise.