How Many Pallets Fit in a 20ft Container?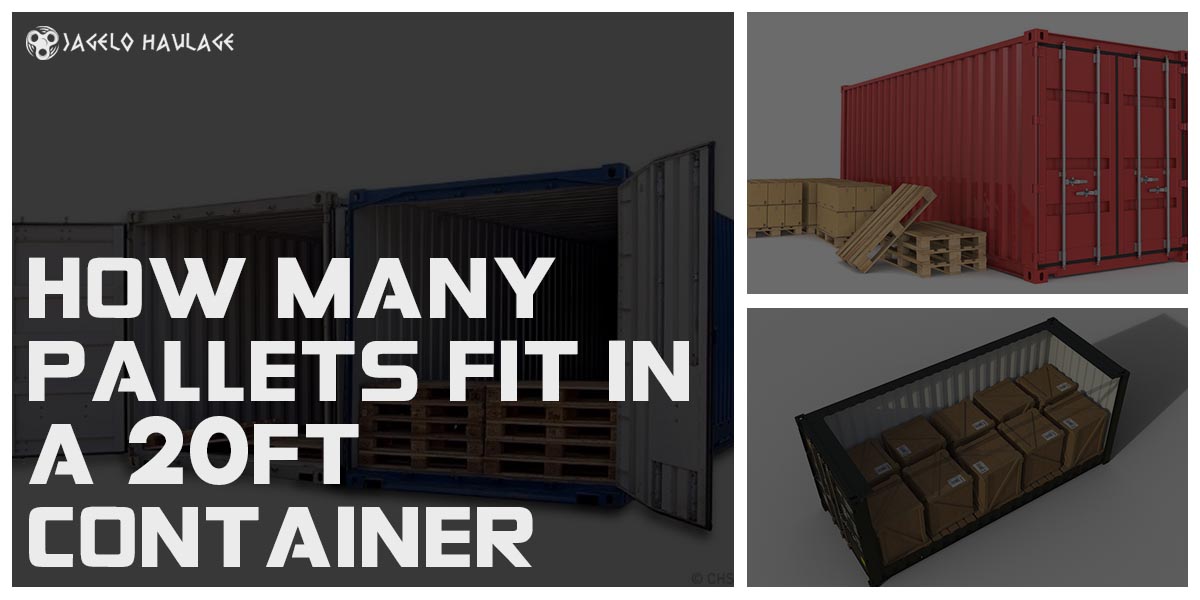 Planning to move abroad or want to ship some goods abroad, the first thing which comes to mind is how you can make your packaging effective so that you can transfer as many goods as possible without damaging these. So, in terms of packaging the safest considered option is the wooden pallets which then raises the question that how many pallets fit in a 20ft container?
To answer the question, the proper research on consignment details and container types and space are the most important factors in container haulage services.
The importance of the pallets is not questionable especially at container haulage felixstowe where most of the shippers don't accept the product without properly packed in wooden pallets.
Coming to the point! The pallets are also essential in the packaging or good placement in any container as it is a handful in creating the storage and tidy shelf placement of the goods. This ensures that your cargo is the most cost-effective and goods are approachable saving a lot of time.
Pallets Sizes fit in a 20ft Container
Pallets sizes has also varieties and you can just simply pick the suitably sized one as per your product requirement. To overcome the doubts about proper pallet fit which reduces the chances of over capacitating the container spaces, you can always hire some container haulage services providers. Pallets sizes are also regulated by the container haulage in Felixtowe and are usually foreseen as per ISO standards.
Pallets Sizes fit in a 40ft Container
While twenty-twenty pallets can be settled down in 40 feet container.
This set of rules are not just followed by the container haulage in Felixtowe but entire Europe and Asia biggest ports follow certain selected rules and regulations.
There might be a slight difference of 1 or 2 pallet placement differences in Northern America and some European countries.
For instance, in northern America, eleven pallets are recommended for twenty feet container while twenty-three to twenty-four pallets are allowed for forty feet containers.
Tips in Pallets Packing
No matter how professional you are in shipping your consignment abroad following tips are going to help you a lot.
You must check on the regulations of weight carrying of that specific pallet to make sure that you are not putting much exertion on the pallet.
You need to consider the assembling of your products although you are using the best pallets to save your products plastic wraps are considered the safest option to ensure pallet safety.
Your main focus should be on your product safety and not on reducing the acquired space by the pallets.
Expert Advice
There are many container haulage services providers who can easily assist you with your loading, pallet arrangements, suggest the proper pallet size, proper allotment of products, alignment of your cargo with the ISO standards, and make sure that your product arrives to the destination port in its actual condition.